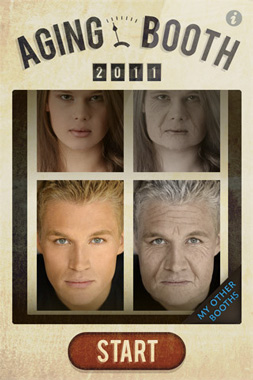 What will you look like when you're old? And what about your friends?
Find out with AgingBooth (by the creators of FatBooth), an easy to use and amazing face aging machine on your iPhone or iPod Touch.
AgingBooth is a funny (or scary!) way to instantly age face photos. Use AgingBooth on family, friends or colleagues photos and share them via email, MMS, FaceBook, Twitter.
Ready to face your future?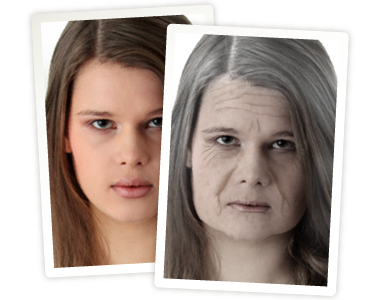 iPhone, iPod touch or iPad required
Also available on Android